If you are a new client at Pilates by Val, here is how you will start your program:
Your successful program of Pilates equipment classes will begin when you contact us (email us or call/text (850) 916-2228) and schedule a set of five private sessions so that we can develop and tailor a Pilates workout program that will meet your individual needs. 
You can select an instructor for the five private sessions from the list below: 
5 private sessions with Instructor Val Williams              $325
5 private sessions with Instructor Jim Williams             $225
5 private sessions with Apprentice Tauni Dawson        $175
Sessions are typically one hour in length. Please arrive a few minutes early to receive your full session.
For more information, you can email us or call/text (850) 916-2228 today!
Are you a new client at Pilates by Val?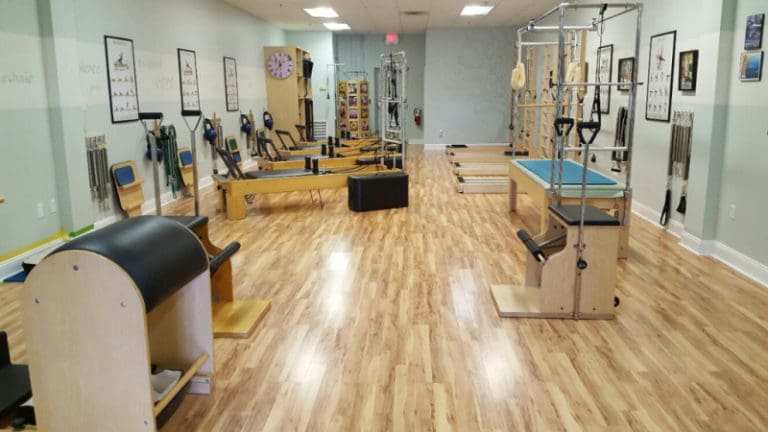 A wide variety of Pilates equipment is used in our workouts: Pilates Reformer, Pilates Trapeze Table, Pilates Cadillac, Pilates Chair, Pilates CoreAlign, Pilates Tower, Pilates Ladder Barrel, and Pilates Spine Corrector. Private instruction is necessary to train clients on the basics of Pilates principles and on the Pilates machines and equipment which is designed to strengthen, lengthen, and sculpt muscles.
During the private instruction sessions, we also focus on possible issues the client may face such as sciatica, herniated or bulging discs, torn meniscus, and rotator cuff injuries. We emphasize that the Pilates method will provide a balanced training and education of the body to improve body alignment, gait, and centering and to allow ease of movement without pain.
*Please note: Private Pilates workouts are needed before joining group Pilates equipment classes so you can learn how to set the equipment.
Group Pilates Reformer Classes
Once you've learned how to use the equipment during private sessions, you can then train in a group of up to 7 participants. You will move through a series of customized exercises that will concentrate on core strength; promote stability, posture, and alignment; improve balance and proprioception; promote relaxation; and relieve stress and tension. See the Pilates videos below.
Group Pilates Mat Classes
Mat sessions are the foundation of the Pilates system, which utilizes body weight as the resistance in the exercises. Equipment used in our Pilates mat classes include the following: Pilates Ball, Pilates Flex Ring, Pilates Orbit, Pilates Fletcher Towels, and Pilates Oov.
You will learn the correct form of the exercises and then progress from the fundamentals to an advanced workout. Our classes develop every aspect of physical fitness: core strength, flexibility, coordination, speed, agility, and endurance. You will finish class with a positive sense of exertion, stress relief, and relaxation.