Private Pilates Sessions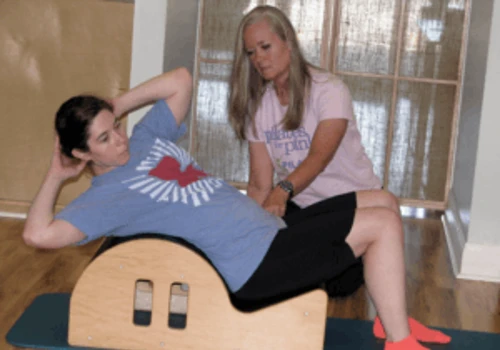 Experience personalized 1:1 instruction with our best-in-class Pilates staff as they work to understand your goals and body, and develop the right program for you.
Learn to strengthen, lengthen, and sculpt your muscles utilizing all of the Pilates equipment. Private sessions can work around any physical problem and help strengthen you at a faster rate. Our certified instructors will give you a customized workout, from the fundamental to the advanced level. If you have scoliosis, back/knee/hip/shoulder pain, private instruction in essential.
Prices – registration and payment are required for all classes.
A wide variety of Pilates equipment is used in our private Pilates equipment workouts: Pilates Reformer, Pilates Trapeze Table, Pilates Cadillac, Pilates Chair, Pilates CoreAlign, Pilates Tower, Pilates Ladder Barrel, and Pilates Spine Corrector.
* A 3% processing fee will be added when booking any class or private session
Instructor Val Williams
(Available Monday through Friday)
Instructor Jim Williams
* All sessions must be completed within a month, and cancellations must be made 24 hours prior to your private equipment session to avoid being charged for that session.